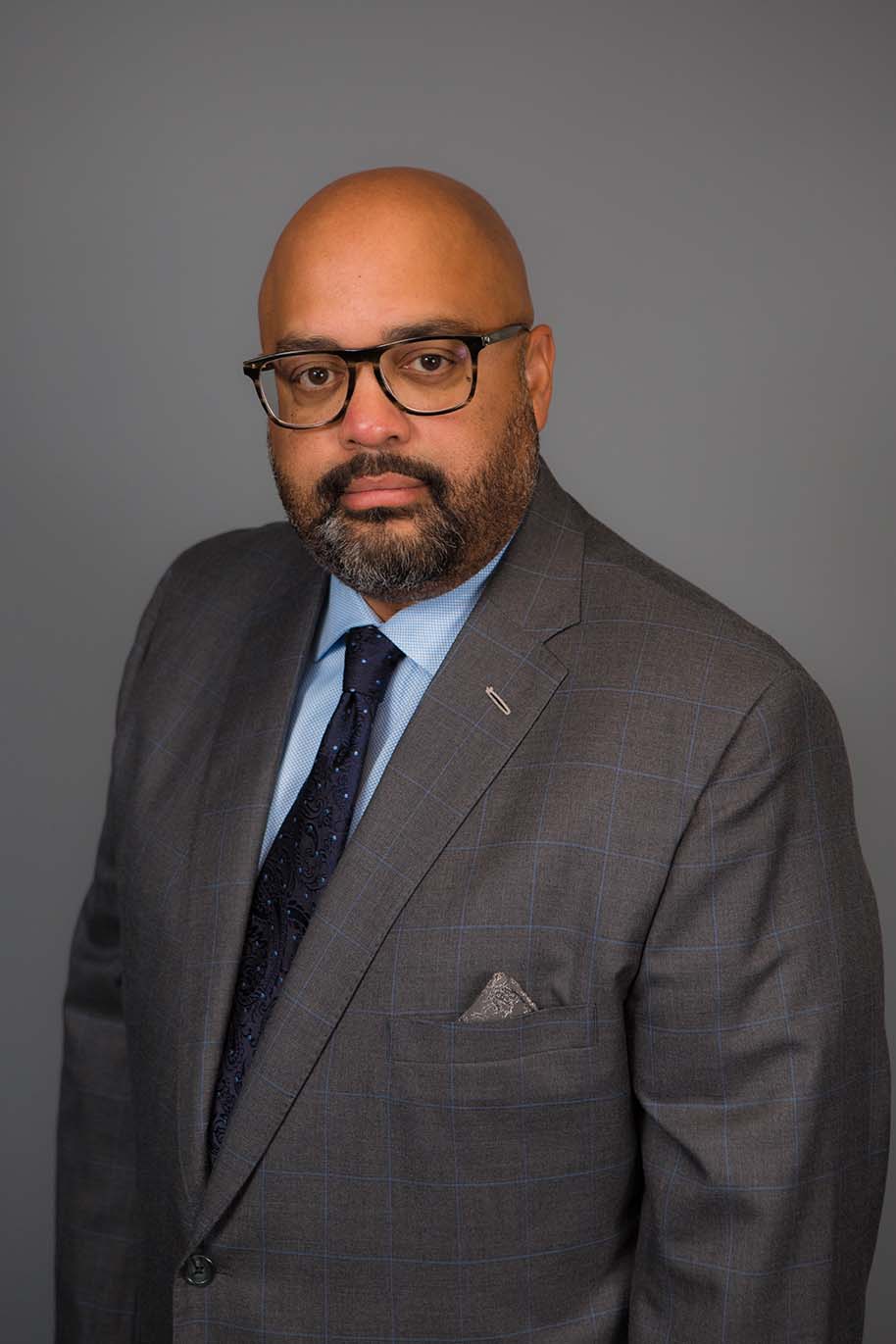 JEWELL HARRIS, JR., a native of Gary, Indiana, graduated from Andrean High School and matriculated on to Indiana University where he earned a degree in Business Administration. He subsequently earned his law degree from Valparaiso University, where he received the Indiana Bar Foundation Scholarship, served as Vice President of the Student Bar Association and as a member of the prestigious Moot Court Society. He also worked as a State Judicial Intern for both the Porter County Circuit and Superior Courts while attending law school. Harris is a member of Kappa Alpha Psi Fraternity, Inc. and has been listed in Who's Who Among American Law Students.
After working through an extensive law clerkship, Harris began practicing law with Hodges & Davis, P.C., one of the oldest and most prestigious law firms in Northwest Indiana. While working at Hodges & Davis, Harris also served as the Deputy Executive Director for the Chicago-Gary Regional Airport Authority's Bi-State Compact from 2001-2007. The mission of the Compact was, and remains, to expand the activity of the Gary/Chicago International Airport as the third major airport in the Chicagoland area. In 2009, Harris founded Harris Law Firm, P.C., focusing primarily in the areas of civil litigation and municipal law.
Currently, Harris serves as the Probate Commissioner for the Lake County Circuit Court and presides over cases involving the probate of wills, the administration of trusts and the appointment of guardians over incapacitated individuals. In 2015, Harris was appointed by the Indiana Supreme Court to serve on its Commission on Race and Gender Fairness. The mission of the Commission on Race & Gender Fairness is to study the status of race and gender fairness in Indiana's justice system and investigate ways to improve race and gender fairness in the courts, legal system, and state and local government, as well as among legal service providers and public organizations.
A member of the Lake County, Indiana State, and American Bar Associations, Harris is licensed to practice law before all courts in the State of Indiana, and the U.S. District Courts for the Northern and Southern Districts of Indiana. In addition to fulfilling his duties as Probate Commissioner, Harris currently serves as legal counsel to the Lake County Board of Commissioners, Lake County Sheriff, Gary Sanitary District, Gary Stormwater Management District, Gary Housing Authority, Gary City Clerk, City of East Chicago, the City of East Chicago Housing Authority, School City of East Chicago, City of Lake Station, the Housing Authority of South Bend and the Michigan City Common Council. Harris' firm also handles cases involving bankruptcy, employment law, personal injuries and medical malpractice.
Harris married his college sweetheart, Julia, in 2000 and they are the proud parents of two active young men, Jacob (18) and Jackson (16). Jacob attends Central College in Pella, Iowa and Jackson attends Mount Carmel High School in Chicago, IL.