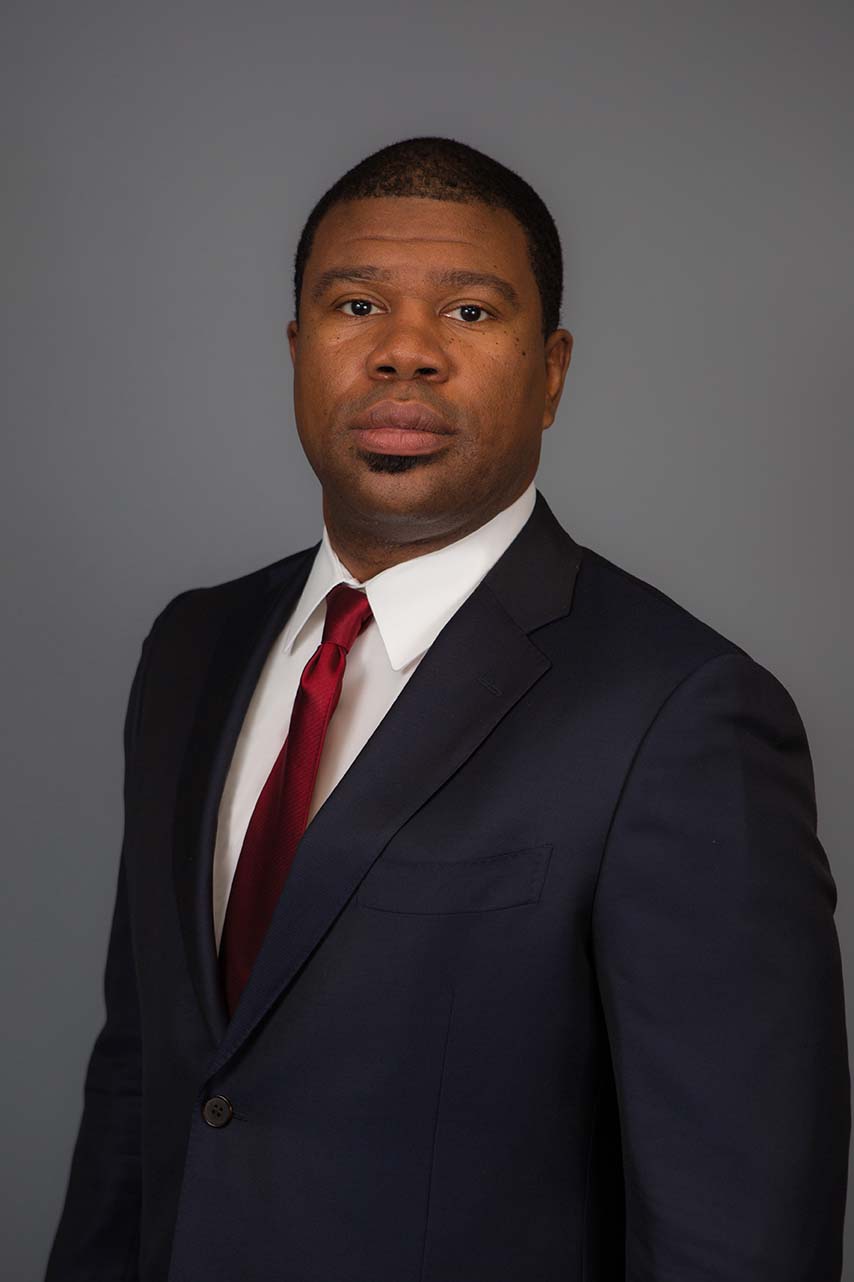 TRAMEL R. RAGGS, a native and resident of Gary, Indiana, graduated from William A. Wirt High School and matriculated on to Indiana University where he earned a degree in Business Administration. He subsequently earned his law degree from Valparaiso University in two and a half years as a non-traditional student, all while maintaining a consulting business and raising a family. During his law school tenure, he completed an externship with the Lake County Board of Commissioners, the Lake County Highway Department as well as an internship with the Lake County Prosecutor's Office.
Even excluding his professional legal career, Raggs is no stranger to the legal needs of local government. Prior to attending law school, he served in the role of Lake County Administrator, overseeing the day to day operations of Indiana's second largest county. Working closely with the County Attorney, he assisted in planning, drafting and implementing multiple programs to make more efficient use of taxpayer time and money while protecting the county from liability. He chaired panels and hosted trainings for local officials on the subjects of the Indiana Open Door Law and Indiana Access to Public Records Act, which he still regularly does.
From 2014 to 2021, Raggs was appointed to the Board of Commissioners for the Gary Sanitary District/Gary Stormwater Management District. In his role as Chairman, he is responsible for setting the vision to yesterdays tools and update them to modern standards to take on tomorrow's challenges, always being mindful of the impact on the Great Lakes and compliance with federal and state laws.
Raggs is a member of a multitude of professional associations, including the Lake County, Cook County, Chicago, Indiana State, and American Bar Associations. He is licensed to practice law before all courts of the State of Indiana and the State of Illinois. He is also admitted to practice before the United States District Court for the Northern Districts of Indiana. Within these courts, he has handled matters concerning municipal law, real estate controversies, contractual disputes, and civil rights.
Prior to his career in government and law, Raggs earned his Masters of Business Administration from Indiana University, where he was recruited by Walmart Stores, Inc. for an operations management position in markets inside the Chicago Metro Area. In this role, he oversaw the successful implementation of multiple company programs and initiatives in multiple markets representing $1.2 billion in annual revenue. He was also part of a hand-picked team utilized for training and special operations for new stores opening within the Chicago city limits.
Of all of Raggs' accomplishments, he is most proud of his role as a husband to Joy Raggs and his role as father to James (11), Tramel Jr. (9), and Lily (6).